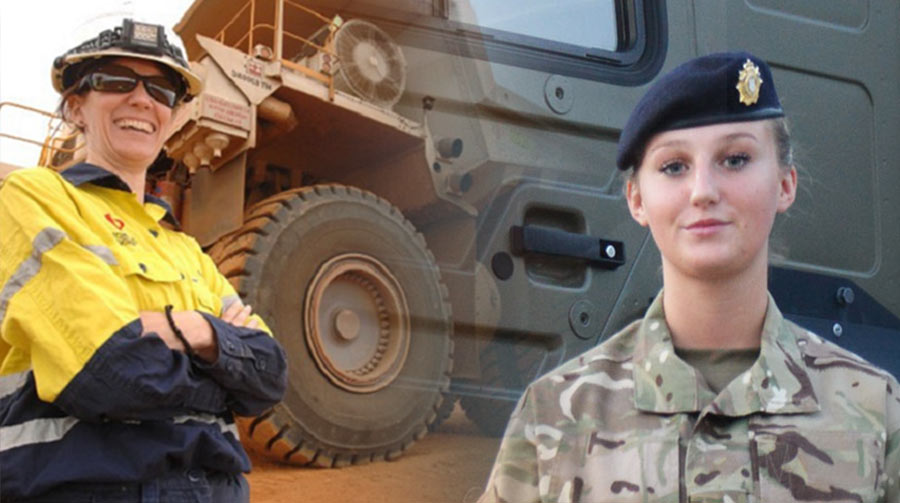 22 Jan

How could ex Armed Forces help you with Diversity?
Equality. Diversity. Inclusion
The COVID-19 pandemic has thrown an unflattering mirror on divisions within our society and, in many cases, exacerbated them. Women and those from Black, Asian and minority ethnic groups appear to have suffered more economically than others. So as a society, we need to make improvements. So why should you be interested in Equality, diversity and inclusion? Not only is it the right thing to do it is the commercially common-sense thing to do. Diversity in your workforce, brings diversity of thought to your organisation. This helps you innovate new services or products. Diversity of thought helps you relate to your diverse customer base. It helps you reduce inefficiencies and improve cost-ratios. How could recruiting ex- Armed Forces help with diversity?
Unique experience
Firstly, the experience people gain in the Forces is pretty unique and unlikely to be seen with any non-military candidates. So they will bring their experience of operating in different industries, often in highly pressurised circumstances to your organisation.
Skills and training provision
Secondly, the Armed Forces is renowned for it's extensive training of it's personnel and the quality of that training. It is one of very few organisations who can have a dramatic impact social mobility through employment. Someone can enter the military with next to no skills and qualifications, yet leave the Armed Forces with Master's degrees in skill shortage subjects like engineering and IT, and other professionally accreditation certifications. Moreover, with the ability to change trade within the Forces, occupations that struggle with diversity such as STEM, are easily entered. So ex- Armed Forces candidates will not only be uniquely experienced from their work, their social background can bring another diversity factor.
Culturally aware
Thirdly, those coming from the Armed Forces are familiar with and used to working with those from other nations. The British Armed Forces are deployed all over the globe to places including Nigeria, Somalia, Iraq, Afghanistan, Brunei and Belize. Every day they work alongside the military and police of those countries as well as the civilian population. Additionally, the UK military consistently work in alliances with other nations through the United Nations and NATO. Often, they will have to find ways to collaborate to overcome language barriers, different processes and legal frameworks. Alongside that, the UK Armed Forces has a large proportion of overseas entrants. This includes those from Commonwealth countries such as Fiji, Pakistan, Nepal, Uganda, Jamaica, Sri Lanka and Malta. As a result, those with an Armed Forces background are used to and comfortable working alongside those from other nationalities.
Promotion and career development
All these factors combine with the fact that access to training and promotion opportunities is probably one of the most objective processes that you will find. When someone joins the Forces, there are clearly defined career paths to choose from which explicitly state what training/qualifications are required as well as competencies and experience levels that need to be achieved for promotion. Promotion decisions are taken by multiple people on promotion panels and meritocracy is very much the priority. This culture pervades the Forces more widely and is reflected in leadership behaviours at all levels. So recruiting ex-Forces will enable you to start or further develop your organisations efforts towards Equality, Diversity and Inclusion.
To find out more, get in touch with us today. To see our available candidates, you can review the dedicated section on our website.
Armed Forces, Veterans, Military, British Army, Royal Navy, Royal Air force, Royal Marines, jobs, Scotland, employment, Scottish